Misogynistic quotes from the family shelf
Today I found a book on my brother-in-law's shelf, with his name inside the cover: Leadership is Male (a clear, concise look at what the Bible teaches), by J. David Pawson. I've just read it, cover to cover. Here, with the author's original italics and phrases underlined as they were with pencil in the book, is a selection of excerpts. The bits that were really outstanding, I've emboldened.
'A skeptical age which views "truth" as subjective, relative and reached by cultural consensus finds it hard to conceive that sincere conviction can be based on the revealed mind of God rather than the concealed motives of man.'
'The perils are practical as well as theological. Discipline could be as much affected as doctrine. The problems of single and separated mothers in bringing up children, particularly boys, could spread to the churches. The link between dominant mothers and homosexual sons is already recognised.'
(In reference to Genesis 1:27: 'So God created mankind in his own image, in the image of God he created them; male and female he created them.') 'Why should sexuality be mentioned in the same "breath" as the divine image? Is there a connection? … [One] approach emphasises "corporate personality". God is tri-personal, plural ("Let us make man in our image"). Man and woman together reflect Father, Son and Spirit. If this thinking is valid, there would be subordination as well as equality in "manhood", as in the Godhead. But the Bible never draws the parallel. One would have to speculate as why Jesus never married or even why there are not three sexes!'
'Woman was made for man; the reverse is not true (1 Corinthians 11:9). Her primary function is in relation to him; his was already established without reference to her (v 15).'
'Woman was made after man. His priority in time has other implications. The "firstborn" carries responsibility for and authority over later arrivals, as Paul indicates in 1 Timothy 2:13.'
'The male represents the divine side of the partnership, the female represents the human.'
'Husband and wife are no more interchangeable than God and man!'
'For God reveals himself in male terms. He is our father, not our mother; our king, not our queen; our husband, not our wife (Ba'al, not Astarte). God incarnate had to be a man. An androgynous Christ, much less an effeminate one, would be a distorted image (Holman Hunt's painting, "The Light of the World," is unfortunate, the hair, face and figure taken from female models).'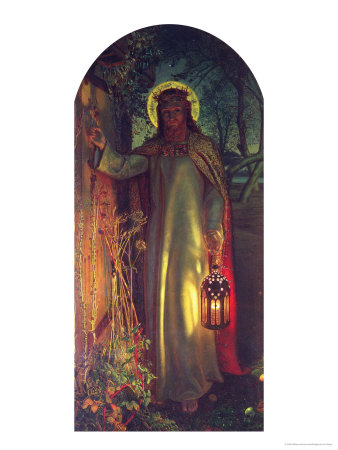 'Christian feminists constantly refer to some statements in the Bible applying feminine terminology to both God and Jesus, implying that in some mysterious way they are bi-sexual and would be thought of more accurately as such.'
'We are in danger of changing the image of God into a reflection of the sexual confusion of our secular society, a deity who has more in common with Hermaphrodite (the son of Hermes and Aphrodite in Greek mythology, who became joined in one body with the nymph Salmacis) than with Yahweh, the father of Jesus. The biblical word for this is idolatry.'
'Genesis 3 is here taken as fact rather than fiction, history rather than myth[.]'
'Chronologically, Eve was the first to sin.That is because Satan approached her first. Why did he do so? … Was this a deliberate defiance of God's order, tempting Eve to take the lead, to adopt the masculine role? Or was Eve more vulnerable in some way (which might imply Satan's cowardice!)?'
'[Eve] took immediate action based on her own judgment, not even consulting her husband, much less her Maker.'
'That Adam followed her with neither argument nor protest put him in the feminine role, which may explain why, theologically, Adam was the first to sin! … Adam is regarded as basically responsible for her as well as for himself. He could and should have rebuked her and interceded for her (Gen 3.12), not realizing that "she led me" implies "I followed her." In taking a "feminine" role, Adam was abdicating his position.'
'The "Fall" introduced "struggle" into their respective spheres of activity (note how this became the watchword of men like Darwin, Marx, Nietzsche, Hitler).'
'Eve is also punished, but in relation to her family. … In relations to her husband, her "desire will be to him," an unusual Hebraism which means an ambition to control, manipulate, possess someone (as its occurrence in Genesis 4.7 clearly shows).
His reaction will be not only to resist this takeover, but to use his greater strength to "rule" her. Male domination is the inevitable result of this "struggle" for supremacy of wills. In Genesis 3.16 lies the real explanation for the centuries of exploitation and suppression of women[.]'
'The patriarchs' wives were attractive to look at because they were attractive to live with, because they happily accepted a subordinate position relative to their husbands ('lord and master!')[.]'
'Fact: Jesus was a man. Not bisexual, not homosexual. … A divinity revealed in male terms could only be incarnate in masculine form.'
'Discipleship is spelled out in male terms – "whoever does not hate his wife…" (Lk 14.26; no mention of "her husband").'
'Jesus would not put women in a position of directing men. However offensive this may be in our day, it is the interpretation most consistent with the Scriptures (OT) in which Jesus believed and those writings of the apostles later recognised as Scripture.'
'[Peter's] main point is that the best way for a wife to convert her husband is to change herself! She must not tell him what she thinks he should be or do; rather she must become more attractive to look at and more attractive to live with (both will result from a right inner attitude to the husband).'
'If "neither male nor female" [in Galations 3:28] means that Christianity recognizes no differences in nature between men and women, then their roles are totally interchangeable in marriage (what could be "wrong" with a loving homosexual relationship?).'
'[Paul's] theme is the inheritance of the blessing promised to Abraham and his "seed" (singular spermati, indicating one, "enos" male, free descendant). It could not be inherited by a slave (Ishmael) or a girl or a Gentile.'
The underlying principle is that gender differences at the beginning of creation remain as a feature of the redeemed community. This is to be expressed both functionally (women are not to teach men) and visibly (men are to have "uncovered" heads and women "covered").'
'The word "submit" is not applied to husbands [.] anywhere [.] in the New Testament. Nor is there even a phrase for husbands which 'assumes' the verb from v21 (such as: "Husbands to your wives"). Nor is it valid to remove all notions of direction from the concept of "headship". The husband is to be head of his wife in exactly the same manner as Christ is head of the church. No one has ever suggested that the church is not subordinate to her head.'
'However, Paul rightly emphasizes the balancing obligation of the husband also to love his wife as Christ loved the church.He must develop as well as direct, love as well as lead, sanctify as well as superintend, give himself as well as guide her. Few wives would be frustrated with such a husband!'
'Gender must not be confused in gatherings for worship. It is offensive to God (this is why homosexuality and transvestism are an "abomination" to him) and is of significance (we are not told what) to the angels (v10), who also attend our services.'
'Much as we may dislike it, Paul is apparently excluding women from dialogue with teachers in a church gathering, even to simply asking [sic] questions! Husbands are the right ones to engage in such dialogue and that should be done in the private context of the home[.]'
'For a woman to direct a man is an act of 'violence'; it violates the order of creation.
For that is the ground on which Paul bases [his] prohibitions. They express quite literally the "order" in which Adam and Eve were created (v13). A further reason it to be found in Eve's part in the Fall, in which she "was deceived" and "became a transgressor." Her assuming the role of leadership had disastrous consequences and must not be followed by other women.'
'[Paul's] overall objective was positive – that both men and women should have the right attitudes to each other and engage in the right activities appropriate to their gender.This is what righteousness is all about.'
'…on this issue of women's liberation into leadership, charismatics are joined by other evangelicals, by liberals and by radicals. And "secular" humanists are shouting the message louder than any of them. Such a broad climate of opinion makes it vital to discern between the leading of the Holy Spirit and the pressure of the 'spirit' of the age!'
'Could Satan benefit from [undoing gender roles]? He is the original vandal, finding pleasure in destroying what God has created. He is determined to break up marriages (which are based on difference of gender, Gen 2.24) and families (which are rooted in paternalism, Eph 3.15). Contrary to widespread delusion, God is for sex (it was his idea!) and Satan is against sex. Through unisex and homosex, the devil is separating sex from gender, the physical from the social. He knows this will weaken authority in the home – as it also will in the church. He has encouraged unilateral independence from the beginning. The confusion of identity in contemporary society has his stamp on it (some of the most complex pastoral needs this writer has encountered concerned those who had already had or were seeking a "sex-change").'
'The shortage of men on the mission field, the unavailability of men to do pastoral work in Korea, the dearth of strong men in English churches – none of these can 'justify' the use of women in leadership.'
'Negatively, we must stop putting women in positions of leadership over men.'
'Local churches must give top priority to evangelizing and disciplining men, as Jesus did. … It is better to teach a man to lead his wife and family than provide women's meetings and youth clubs to compensate for a godless father.'
'…there are real differences between men and women, both in their nature and their relationships, which are rooted in the original creation and will be permanent features of a healthy society. Any attempt to obliterate these distinctions (even in the name of equality), whether through legal or social pressure, will in the long term damage our humanity, causing confusion (particularly crises of identity) and frustration (as we try to be what God never intended us to be). A unisex society is contrary to divine creation, not just Hebrew tradition.'