An atheist's Christmas gifts for a God-loving family
Christmas presents, like many aspects of Christmas, have often disappointed me. From time to time, I've had excellent ones – skincare sets, Sennheiser earphones and David Almond's Skellig all stand out – but the tea towel of 2008 remains an all time low. In general, I like giving gifts more than getting them, and given I don't enthuse over many parts of Christmas, I thought I'd write a post about this year's choices. (I'm writing it here because, as a queer atheist in a traditional Christian family, my presents always have an agenda.)
NB: if by chance you are a member of my family, stop reading here. This post contains details about what you're getting.
I'm big on books, as some of you might have guessed, and they make up most of this year's presents. My brother and his 2-year-old are getting Oscar Wilde's children's stories – "The Selfish Giant", "The Happy Prince" and others – as a joint gift, because the text suits older children but works wonderfully when read aloud by parents. Yes, they're melancholy by bedtime story standards, but I think sad stories are worth telling too, and Oscar Wilde should be compulsory for children's bookshelves. P.J. Lynch's illustrations, too, are wonderful; a similar edition of the stories was a favourite book throughout my childhood, and one I'm sorry I no longer have.
My sister and her 5-year-old are getting a joint gift too, though it's more for the latter, and Oscar appears here as well. To the left are finger puppets of Wilde, Virginia Woolf, Charles Darwin and Frida Kahlo in miniature; they also act as fridge magnets. When I saw them online I was deeply tempted to play with them myself, so with any luck the recipients will agree. The aim is educational, too – it's very much worth knowing who all these people are, and hopefully the puppet games will be a way into discussing them.
Apart from Darwin, I'm bringing the queer representation too: Wilde and Woolf are both known as LGBT writers, and Kahlo was an androgynous bisexual. (Her self-portraits toy visibly with ideas of femininity.) Moreover, I've written before my niece's indoctrination troubles me; while Darwin and Wilde's religious views were complex, Kahlo was an atheist communist, and Woolf wrote in 1928, 'there's something obscene in a living person sitting by the fire and believing in God'.
Preaching godlessness to children wouldn't be fair, of course, but they should know nonbelievers exist – and, moreover, that their parents' faiths aren't shared by most of the world. That's just education. So the niece is also getting the Usborne Encyclopedia of World Religions; it's aimed for 7-year-olds and up, a little above her reading age, but beautiful to look at. The photographs alone are a good discussion-starter, the commentary generally sound (though admittedly it skirts around the 'difficult' beliefs) and atheists get a mention too. One page defines agnostics, atheists and humanists, and another says some people think religion's harmful. It's all very 'balanced', mind you, which in this case is a good thing.
There's sometimes been tension between my sister and me because she's a charismatic evangelical, and I'm a blog-writing, church-bashing atheist. She doesn't have to agree with me on God, but I'd like for better dialogue to happen between us, and for her to understand where I'm coming from. (I'd say, after all, that I've a good enough understanding of her perspective.) Because of that, she's – privately, sensitively, with appropriate explanation – getting Greta Christina's Why Are You Atheists So Angry? It's a book I wish I'd written, because for a single book by a single author, it perfectly articulates so many of my feelings. More to the point, it was written partly for these situations. In the introduction, Greta says the following:
A lot of non-atheists are baffled and disconcerted – to say the least – at what they see as a sudden torrent of atheist anger from apparently out of nowhere. … So I wrote this book. I wrote it for other atheists – to give a voice to thoughts and feelings they haven't been able to put into words. I wrote it for religious believers – to give a sincere, thoughtful answer to [their] question[s], and to explain this phenomenon of outspoken, often angry atheism that's been exploding in the last few years. And I wrote it for atheists who are constantly getting asked, "Why are you atheists so angry?" by their religious family and friends. I wrote it so they'd have an easy way to answer it. "You want to know why I'm angry? Here – read this book!"
That's me, I think. But of course, it isn't the kind of present to give in front of the whole family, so she's also getting a Cath Tate mug, sourced from the same site as the puppets. She splits her time between work and looking after the niece, whose energy level wears me out in minutes whenever we play shops (yes, my relatives are capitalists), so the caption is a tribute to her effort.
Her husband, while also an evangelical, is into science and skepticism; annoyed by creationism, homeopathy, alternative medicine, etc etc. With that in mind, I'm giving him Mark Henderson's The Geek Manifesto - it's a book about parliament's and the media's neglect for scientific facts or scrutiny, and the consequences. 'We live in a country', the blurb says, 'where only one of our 650 MPs is a scientist, the government sacked its drugs adviser for putting science above public opinion, the media whipped up a groundless vaccine scare that threatens children's lives and then honoured one of the journalists behind it with a coveted prize, a writer can be forced into court for telling the scientific truth, the NHS spends taxpayers' money on sugar pills it knows won't work, [and] a mother was convicted of murdering her children because the 'experts' couldn't do maths. Isn't it time we took action?'
I've heard Mark, who works for the Wellcome Trust, speak about the book at Skeptics in the Pub Oxford. It's an amusing, entertaining talk and the book is good value. I recommend both.
My stepdad, meanwhile, is a bibliophile and will be getting a novel, John Green's Paper Towns. It's the first book of his I read after discovering Vlogbrothers on YouTube, and remains my favourite (I've yet to read The Fault in Our Stars). The book, despite being on the surface a tale of adolescent attraction and angst, makes heavy reference to Emily Dickinson, Walt Whitman and Sylvia Plath, and it's named after the founding of towns where fictional ones existed on maps alone. (Agloe, New York, is one example.) The first chapter of the book can be heard here, read by the author.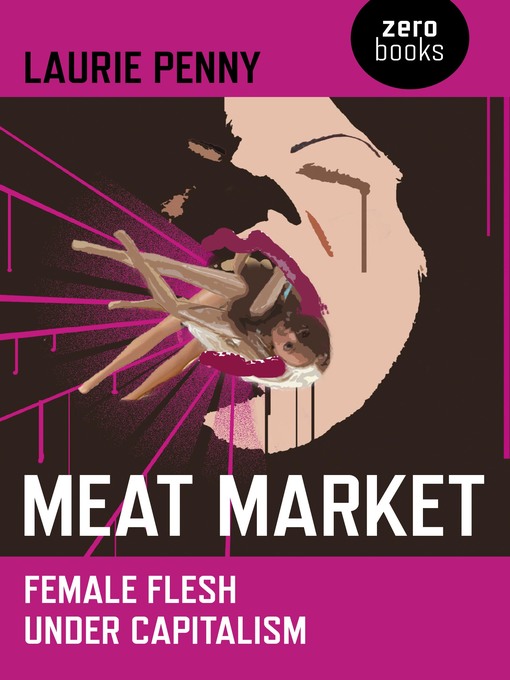 Finally, Laurie Penny's Meat Market: Female Flesh Under Capitalism, about neoliberalism's relationships with gender, is going to my mum, a feminist of the wave which came before trans* issues and sex-positivity were recognised. Laurie, for whom I have much love, says good things on both fronts, including incisive commentary on what Secret Diary of a Call Girl did to Brooke Magnanti's narrative as Belle de Jour and why femininity is something purchased. ('Not a single person on this planet', she writes channelling de Beauvoir, 'is born a woman.)
It's going to be a hell of a gift exchange. Meanwhile, I hope no further tea towels are forthcoming.
Merry Christmas.